The Real Boss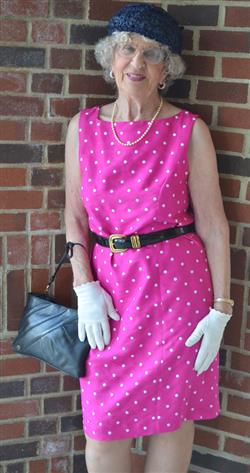 Don't let the guys in the store fool you. This is the real boss of the company. Besides being the mother of Kent and Keith (plus two more), she is also our resident architect as she has designed our last three locations. Peggy will celebrate her 90th birthday in May 2020.
A Great Loss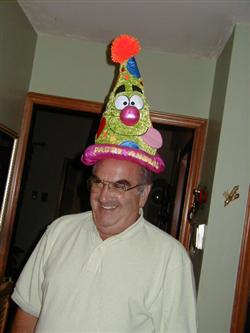 Mr. Bob Rosenbacher, my uncle, and co-founder of The Hub companies along with my father, Henry Tager, passed away after a very valiant fight with cancer. Bob was possibly the most well known of all the legendary Hub founders. His great personality and knowledge of the business made him well known and well loved throughout the industry. He will be sorely missed. Kent
Mr. David Brooks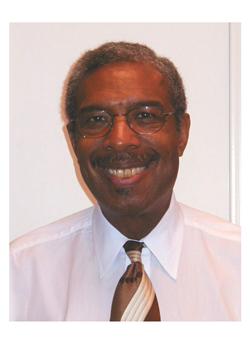 David Brooks has worked with The Hub since the 80's and has a very loyal customer base. He works a couple of days a week and also by appointment.
A Brief History of The Hub since 1997.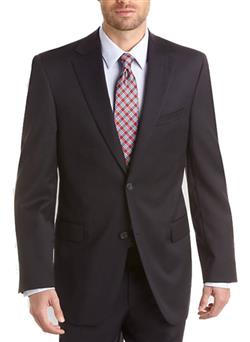 Below are excerpts from the Business Journal. The Business Journal of the Greater Triad Area - June 14, 2002 by Matt Evans The Business Journal GREENSBORO --A rash of adversities hasn't stripped The Hub of its pride and determination Every business person knows the feeling, at least to some extent: That stomach-turning, heart- dropping moment when it becomes clear something has gone very wrong. For Kent Tager, current president of men's clothier The Hub Ltd. in Greensboro, that moment came in the spring of 1997, when he found a series of checks in his company's ledger made out to "cash." "I thought it was kind of strange, because we don't really deal in cash," Tager remembered. He was right, the store didn't. But as Guilford County Superior Court judge Peter McHugh would eventually determine, one of his employees was dealing in cash -- dealing thousands of dollars over several years out of the company's accounts and into his own pocket. That's bad, but it wasn't what really sent the hearts of Kent, his mother Peggy and his brother Keith into their shoes. It wasn't just an employee they found betraying them, it was practically another family member. Gordon Turner had been the right- hand man of family patriarch Henry Tager since around 1961. Henry Tager had started The Hub way back in 1952 in Durham, selling peg-leg pants and loafers to businessmen and tobacco farmers alike. Turner had been a key part of the business as it grew to as many as 10 locations around the state in the early 1980s. With confirmation by an accountant he hired after finding the strange checks, Kent Tager found, and the court later confirmed, that Turner, who was in charge of the company's books, had been siphoning off money through forged and altered checks and credit card fraud. Though Turner denied wrongdoing, Kent Tager showed him the door, ending a 37-year relationship. Turner, who now owns his own clothing store, Gordon's Menswear Ltd. in Greensboro, was not available to comment. In court depositions he said he had only been following Henry Tager's instructions, and had tried to act in the best interests of the Tagers. Henry Tager never knew what was happening to him, his business and his family, and he would never find out. He died from a heart attack earlier in 1997 at the age of 70. It was just a few months after mounting debts and mysteriously elusive profits had driven The Hub to the brink of bankruptcy. Picking up the pieces Henry Tager saved the business only by taking out a $250,000 refinancing deal on one of the company's two remaining stores to pay creditors. That stopped the financial bleeding only temporarily, for reasons that at the time the Tagers still couldn't understand. Peggy Tager, who has said she believes the troubles in his business contributed to her husband's death, still replaces her usual laughing chatter with a terse anger discussing the whole incident. "He just betrayed us so badly," she said. With the primary witness, Henry Tager, deceased, the Guilford County district attorney did not pursue criminal charges against Turner. But a civil court ruled that Turner had indeed defrauded the Tagers, and ordered him to pay nearly $275,000 in damages and attorneys fees. "All we've gotten from him is about $30,000," Kent Tager says, the value of Turner's share of a Myrtle Beach condominium the two families shared. Collection efforts on the balance continue. And after all the problems, so does The Hub, though it's not the statewide mini-empire it once was. Even as the lost funds had been obliterated hard-earned profits, both the trend toward "business casual" and the seemingly permanent state of road construction in front of their store at Guilford College Road and Interstate 40 were conspiring to force the Tagers to change their strategy. "Those three things were all going on at the same time," Tager said. "It wasn't easy to deal with." The Tagers continued to trim the number of Hub stores through 1998, when they closed the shop on Lawndale Drive in Greensboro. Their last remaining store on Guilford College Road was struggling, too, because construction work and rotten traffic from the nearby Wendover Avenue corridor were deterring even their most loyal customers. "We were considering closing down entirely just about every day," Tager said. "It was partly out of pride that we didn't, plus we really thought we could make a go of it in a good location." Update-Fall 2011:
In Oct. 2004 we moved to a great location in Greensboro on Battleground ave. We also launched our web site in 2004 and that proved to be a great move. We now have many online customers from around the United States and the world. We have moved into producing our own line of custom women's tailored clothing under our own Alex St. Claire label. Kent Tager
More on The Hub's Lawsuit
The wheels of civil justice can turn slowly in North Carolina, at least in the experience of one Greensboro family that won a judgment against an unfaithful former employee and current rival in the retail clothing business. After his father's death in 1997, Kent Tager, then vice president of the Hub of Friendly clothing stores, discovered that his father's trusted accounts payable manager had been embezzling from the company. "My uncle came to me and said, 'There's something really wrong with your business. Your business is doing really good but you're always one step from bankruptcy,'" Tager said. "It took me six hours one afternoon to put the beginning pieces together. I called my mother, and said, 'Mother, are you sitting down?' I said, 'Gordon has been stealing from us like crazy.'" Four years later the Guilford County courts conferred the stamp of legal validation on the Tagers' allegations when in January 2001 Superior Court Judge Peter McHugh ruled that Gordon Turner owed the Hub and Peggy Tager, the wife of Henry Tager and the executor of his estate, a total of $227,639, plus 8 percent interest for every year the debt remained unpaid, in addition to court costs and attorney's fees. Five years later the Tagers have little to show for their legal victory. "All we've gotten from him is his half of a condo in Myrtle Beach," said Kent Tager, who is now co-owner with his brother Keith of the reorganized Hub Limited. A certificate of partial payment filed by the Tagers' lawyer acknowledges a $35,000 payment received from Turner. Turner, who was reached by phone on March 1, declined to comment, referring all questions to his lawyer, Howard Williams of Greensboro's Brooks Pierce McLendon law firm. Williams, in turn, said questions about Turner's diligence in repaying his debts should be directed to lawyer John Kirkwood, who played a more central role in the case at the time it went to trial. Kirkwood called the Tagers' claims about his client's repayment record "a crapshoot" and said they have recourse under the law to collect their debts. "They want to use you because they can't get what they want through the court system," he said. "What I have to say is of no interest to anyone in Greensboro. They could care less about the Tagers. You don't have enough paper to write about what all's gone on between my client and them." Kent Tager concurred with at least some of Kirkwood's contentions. "The district attorney wouldn't get involved because it was a white-collar crime and because my father was dead," he said. "His house is considered 'tenancy in common' because it belongs to his wife and him. If his wife dies tomorrow then it becomes his house. Other than that he has no assets we can attack." The Tagers knew from the outset that their suit — which took four years to settle — would be expensive. At the time the case was decided the plaintiff's legal costs totaled $98,876. "The reason my mother wanted to do this is because she felt so betrayed by this man," Tager said. "He was basically a family friend. She felt like his actions contributed to my father's death. My father was under a lot of stress at the end. I said, 'Mother, this is going to cost a lot of money, but if you want to do this I'll stand behind you.'" Henry Tager hired Gordon Turner in about 1960, according to court documents. Described as a "trusted employee and business associate," Turner worked for Tager until his death in 1997. The court found that Turner defrauded the company by altering checks, writing so-called "second checks," making unauthorized and undisclosed expenditures, and improperly crediting his personal credit card at the store by falsely returning merchandise. In one scheme he would erase the names of suppliers and vendors from company checks, write in the word "cash," cash the checks at Central Carolina Bank & Trust Company, and use the money to pay household expenses or "for personal, family purposes," according to the judgment. Judge McHugh found Turner's explanation for the altered checks and unauthorized expenditures wanting. "The court finds that the majority of Gordon Turner's testimony regarding disputed facts was simply not credible," he wrote. "Defendant Turner demonstrated selective recall with good memory when it served his purpose." It would seem from the judgment that Turner had adequate assets to get a good start on paying down the hundreds of thousands of dollars he owed the Tagers. The court found that he owned half interest in a Greensboro house valued at $260,000. And the inventory for his store, Gordon's Menswear, was valued at $150,000. "The business is now three years old and is a successful men's clothing store in an excellent location, the former Lawndale location of the Hub of Friendly," McHugh wrote. Turner's salary at his new store was $30,000, according to the judgment, but the judge appears to have despaired of determining the clothier's true assets. "The court finds Gordon Turner has failed to provide financial records or any other credible evidence to show how well the company is doing," he wrote. Turner's business has now expanded to include a second store, Gordon's Two, which is not mentioned in the judgment. A corporation named Turnbury that shares the same address as Gordon's Two is registered under the names of Gordon Turner's wife, a registered nurse named Rebecca Turner. The Tagers and their lawyer continue to use the courts to try to collect on the judgment from Turner. Court documents show that the plaintiff's lawyer filed a motion in October 2004 to get the court to order Turner's bank to turn over his funds to cover his own legal costs. And in December 2005, Peggy Tager filed a writ of execution to the Guilford County Sheriff's Department to get the agency to seize Turner's assets to pay down $45,421 in principal and $24,052 in accumulated interest. "It's real easy to sue people and get judgments, but collecting on judgments is an art more so than a science," said Harry Gordon, the Tagers' lawyer. North Carolina is the fourth worst state in the nation for difficulty collecting on debts, said Gordon, who specializes in collections. "The whole system breaks down when you deal with people who are dishonest," Gordon said. "If you are dealing with an honest debtor who cannot pay it's hard enough. Dishonest people you will find they move their assets around quite a bit. Every time you put a lien on their assets they move them to a different business…. If the district attorney doesn't prosecute them the civil system is very ineffective. We don't allow garnishment of wages in North Carolina; that's the primary drawback of the system." Exemptions for non-corporate debtors under North Carolina statute are numerous, said Guilford County Superior Court Assistant Clerk Terri Nance, who oversees judgment and liens, as well as child support and domestic violence cases for the court. She rattled several of them off. Before Jan. 1 any house valued at $10,000 or less was beyond a claimant's reach; now the exemption has been increased to $18,500. Household furnishings went from $3,500 to $5,000. Motor vehicles went from $1,500 to $3,500. Professional books and tools went up from $750 to $2,000. Life insurance policies and children's college savings accounts are completely off limits. And then there's the so-called "wild-card exemption": if a person doesn't own any real property, they may apply the $18,500 exemption to any other asset they wish. Nance said laypersons can sometimes figure out how to enforce collections on their own, but it's mostly a lawyer's game. "It all depends on if they have a good lawyer and they're smart enough to figure out the law," she said.